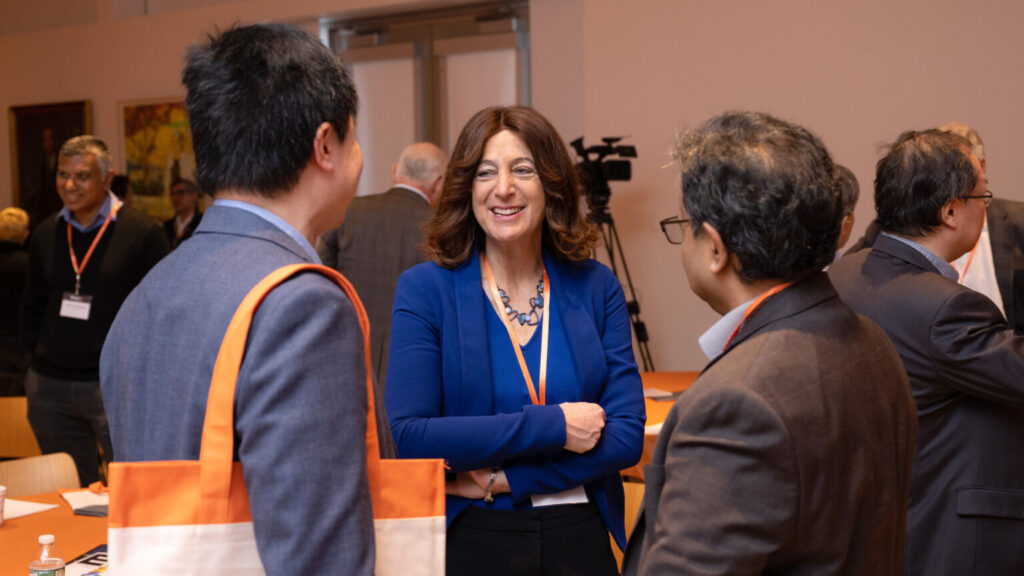 What is the NextG Corporate Program?
Princeton University's NextG Corporate Affiliates Program is a fee-based membership program offering direct access to a dynamic and tightly-knit community consisting of academic researchers and industry leaders who share a common passion for advancing the next-generation of communication technologies and addressing real-world challenges through collaborative research efforts.
Our membership roster includes companies across the technology landscape from semiconductor and chip technologies to wireless communication and networking companies, actively pushing the frontiers to address the foundational challenges across end-to-end systems.
Programming includes curated discussions encompassing cutting-edge technical subjects as well as pertinent policy matters relevant to industry C-suite executives in the NextG communications space.  These discussion forums foster idea exchange, with the aim of encouraging technology transfer and promoting interactions between students, educators, and industry practitioners right on the Princeton campus. The NextG Corporate Affiliates Program fosters a collaborative environment, bringing together researchers, innovators, corporate visionaries, investors, and entrepreneurs.
Our Program's Mission
Aligned with Princeton University's mission statement and values, the NextG Corporate Affiliates Program aspires to achieve the following objectives:
Enhance the educational and research experiences of Princeton students, postdoctoral researchers, and faculty by facilitating close interactions with professionals from both the public and private sectors.
Identify, develop, and transfer practical and transformative tools to industry, thereby enabling the creation of innovative technologies to address NextG use-case challenges.
Grant access to expertise in science, engineering, and policy, with the goal of seeding new research and education initiatives.
Cultivate a think tank that comprises academics, corporate leaders, investors, and entrepreneurs, providing insights that inform global decision-making.
Partner with Princeton NextG!
Companies interested in learning more about membership should please email nextg@princeton.edu. Please ensure to include your name, title, company name, and location.