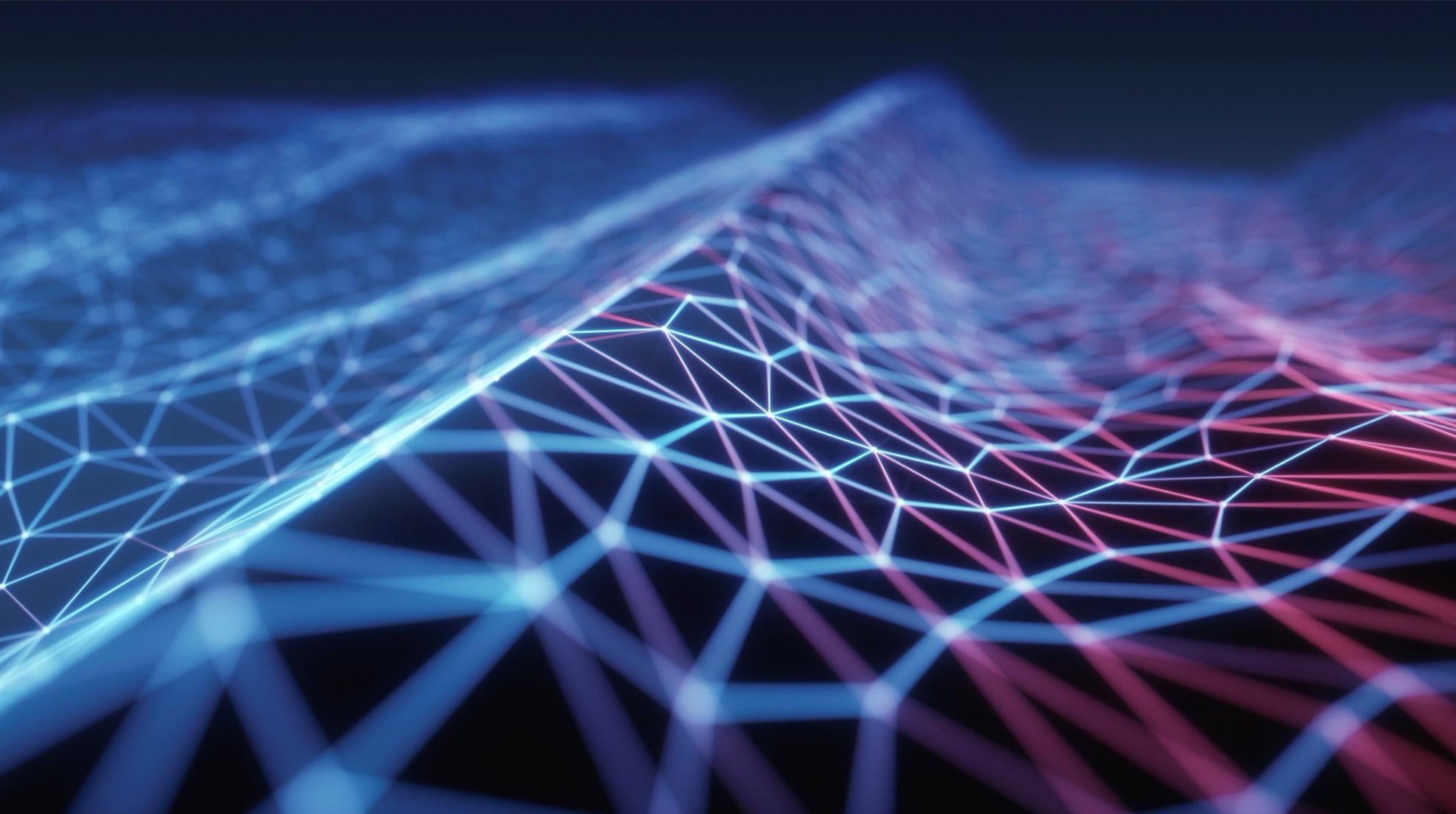 Featured Speakers & Panelists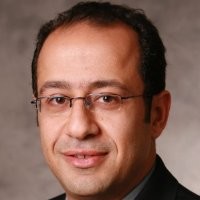 Alhussein Abouzeid
Alhussein A. Abouzeid is a Professor with the Electrical, Computer and Systems Engineering Department at Rensselaer Polytechnic Institute where he has been since 2001. He received Ph.D. and M.S. degrees from University of Washington, Seattle, in 2001 and 1999, respectively,  and the B.S. degree with honors from Cairo University, Cairo, Egypt, in 1993, all in electrical engineering. From 2014 to 2018 he held a summer visiting Professor appointment with the Center of Wireless Communications, Department of Electrical Engineering, University of Oulu, Finland. From 2008 to 2010 he served as Program Director in the Computer and Network Systems Division of the U.S. National Science Foundation,  where he co-directed the NeTS program and co-founded the EARS program for radio spectrum efficiency. He held appoitnments with Allied Signal (now Honeywell)  Redmond, WA,  Hughes Research Labs (HRL), Malibu, CA and Alcatel Telecom. He was the founding director of WiFiUS in 2011, an international NSF-funded virtual institute on wireless systems research, composed of 58 principal investigators from 29 institutions in the US and Finland. He received the Faculty Early Career Development Award (CAREER) from the US National Science Foundation in 2006, and the Finnish Distinguished Professor (FiDiPro) Fellow award from Tekes (now Business Finland),  2014-2018. He has served/serves as an Associate Editor for Elsevier Computer Networks, IEEE Transactions on Wireless Communications, and IEEE Transactions on Mobile Computing. He is a member of IEEE and ACM, and has served on the organizing and technical committees of several conferences.
Ahmad Bahai
Senior Vice President and Chief Technology Officer, Texas Instruments
Ahmad Bahai is a senior vice president and chief technology officer (CTO) of Texas Instruments responsible for guiding break-through innovation, corporate research and Kilby Labs. Dr. Bahai is a Professor of Practice at MIT, IEEE Fellow and a member of Industrial Advisory Committee of Chips Act. He was an Adjunct professor at Stanford University from 2017-2022 and a professor in residence at UC Berkeley from 2001-2010. Throughout his career, Dr. Bahai has held a number of leadership roles including director of research labs and chief technology officer of National Semiconductor, technical manager of a research group at Bell Laboratories and founder of Algorex, a communication and acoustic IC and system company, which was acquired by National Semiconductor. He holds a Master of Science in Electrical Engineering from Imperial College, University of London and a doctorate degree in Electrical Engineering from University of California, Berkeley.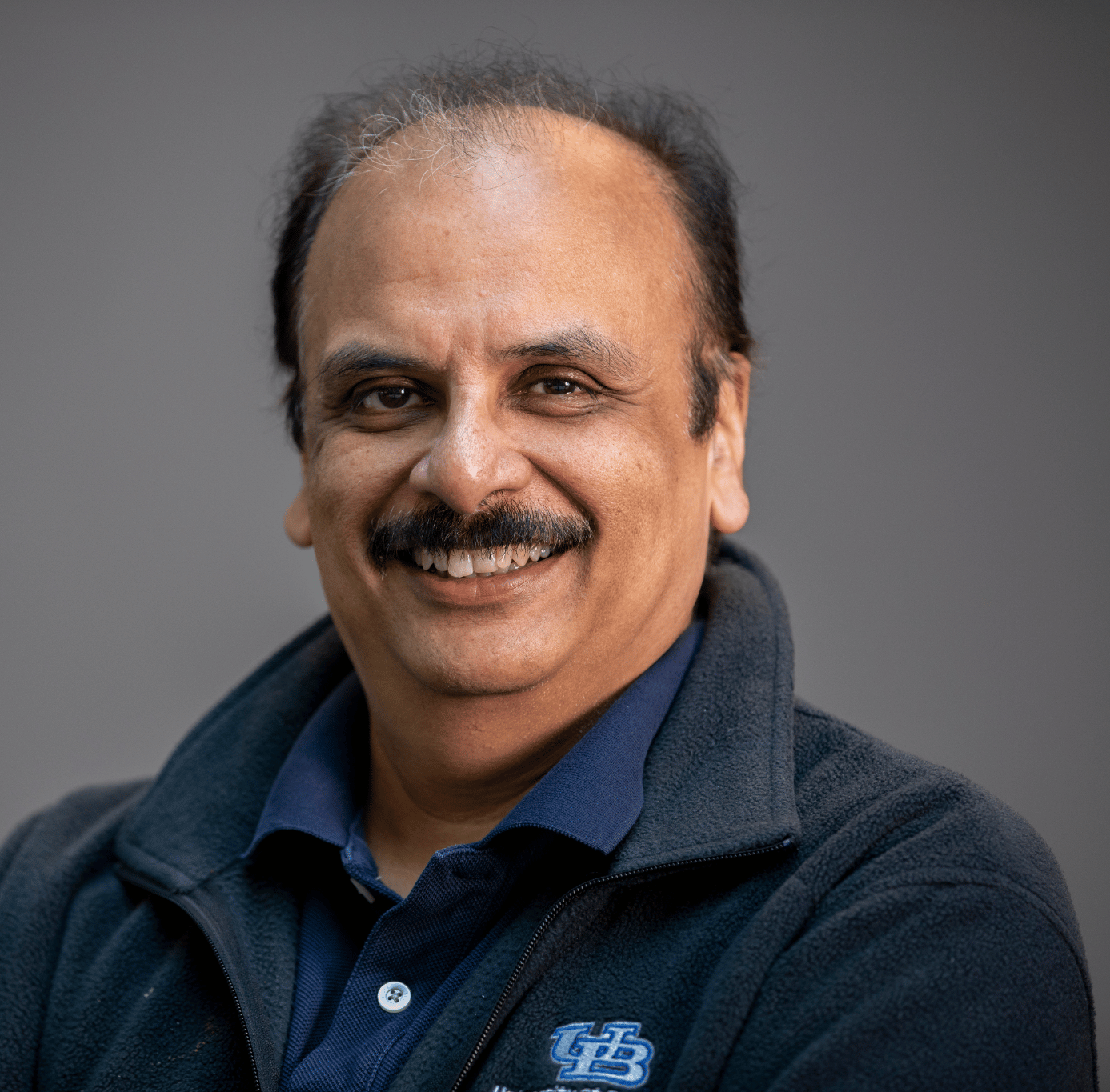 Victor Bahl
Technical Fellow and CTO, Strategic Missions and Technologies, Microsoft
Victor Bahl is a technical fellow and chief technology officer of Azure for Operators in Microsoft Strategic Missions and Technologies division. Prior to this, he was the founding director of networking research in Microsoft and a member of the senior leadership team in Microsoft Research. With over 35 years of industry and research experience, Dr. Bahl advises Microsoft's CEO and senior leadership team on long-term strategy related to NextG, edge computing, cloud infrastructures, networked systems, mobile computing & wireless systems. He is the original inventor of the edge computing paradigm and architecture and thought leader behind industry-wide edge computing products. He is also one of the architect of the telecommunications and cloud convergence strategy that led to the creation of Azure for Operators business. Dr. Bahl has delivered numerous foundational technologies to Azure, XBOX and Windows that span the industry. They shaped new datacenter architectures, new networking protocols and optimizations, new network management systems and new consumer experiences. His evangelism and technical contribution and advocacy of dynamic spectrum access led to the United States FCC opening up 180 MHz of spectrum for unlicensed use. He has published over 130 papers with over 70,000 citations; he is the author/co-author of over 200 patents, and has won three test of time and four best paper awards. For his professional and research leadership he has received numerous prestigious awards including four lifetime achievement awards from the ACM and IEEE organizations. He is the founder/co-founder of ACM SIGMOBILE, MobiSys, GetMobile and several other important conferences and journals. Dr. Bahl is a Fellow of ACM, IEEE, and AAAS.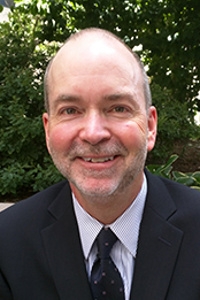 Jack Brassil
Senior Director of Advanced CyberInfrastructure, Office of the VP for Information Technology, Princeton University
Jack Brassil received the B.S. degree from the Polytechnic Institute of New York, the M.Eng. degree from Cornell University, and the Ph.D. degree from the University of California, San Diego, all in electrical engineering. Dr. Brassil currently holds two appointments at Princeton University. He serves as the Senior Director of Advanced CyberInfrastructure in the Office of the VP of Information Technology, and as a Senior Research Scholar in the Department of Computer Science. From 2015 to 2018 he served as a Program Director at the National Science Foundation in Alexandria, VA. Previously he was a Distinguished Technologist at HP Laboratories. At HP he managed a research team investigating mobile computing systems, internet streaming media, content distribution architectures, and communication networks and protocols, with frequent collaboration with startups, universities and industrial research partners. Before joining HP he held multiple research positions at Bell Laboratories in Murray Hill and Holmdel, NJ. Dr. Brassil is an IEEE Fellow, a member of the IEEE Communications Society, a member of the ACM, and a member of ACM SIGCOMM.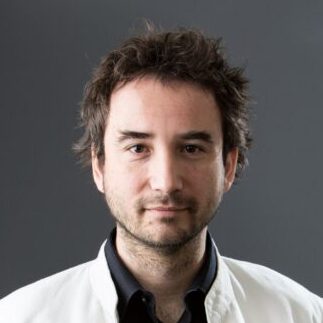 Mischa Dohler
VP Emerging Technologies, Ericsson Inc.
Mischa Dohler is now VP Emerging Technologies at Ericsson Inc. in Silicon Valley, working on cutting-edge topics of 6G, Metaverse, XR, Quantum and Blockchain. He serves on the Technical Advisory Committee of the FCC and on the Spectrum Advisory Board of Ofcom. He is a Fellow of the IEEE, the Royal Academy of Engineering, the Royal Society of Arts (RSA), the Institution of Engineering and Technology (IET); and a Distinguished Member of Harvard Square Leaders Excellence. He is a serial entrepreneur with 5 companies; composer & pianist with 5 albums on Spotify/iTunes; and fluent in several languages. He has had ample coverage by national and international press and media, and is featured on Amazon Prime. He is a frequent keynote, panel and tutorial speaker, and has received numerous awards. He has pioneered several research fields, contributed to numerous wireless broadband, IoT/M2M and cyber security standards, holds a dozen patents, organized and chaired numerous conferences, was the Editor-in-Chief of two journals, has more than 300 highly-cited publications, and authored several books. He is a Top-1% Cited Innovator across all science fields globally.He was Professor in Wireless Communications at King's College London and Director of the Centre for Telecommunications Research from 2013-2021, driving cross-disciplinary research and innovation in technology, sciences and arts. He is the Cofounder and former CTO of the IoT-pioneering company Worldsensing; cofounder and former CTO of the AI-driven satellite company SiriusInsight.AI, and cofounder of the sustainability company Movingbeans. He also worked as a Senior Researcher at Orange/France Telecom from 2005-2008.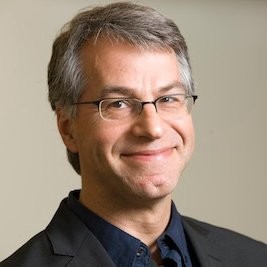 Peter Gammel
Peter Gammel is CTO of Ubilite. With a career spanning almost 40 years in the semiconductor industry, he has served in CTO roles at Global Foundries, Skyworks. Agere Systems and SiGe semiconductor.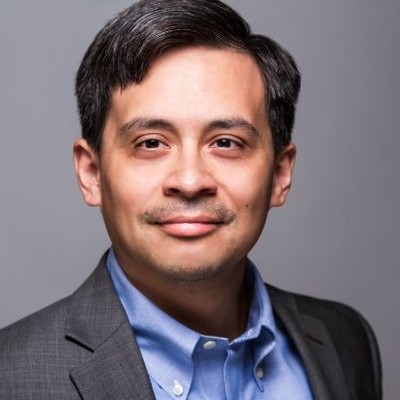 Alberto Valdes Garcia
Principal Research Scientist and Manager, IBM
Alberto Valdes-Garcia is currently a Principal Research Staff Member and Manager of the RF Circuits and Systems Group at the IBM T. J. Watson Research Center. In his current role, he leads a multi-disciplinary team that investigates and develops technologies that bridge the gap between antennas and edge-compute-based AI, enabling new millimeter-wave systems and applications for imaging and communications. Dr. Valdes-Garcia received the Ph.D. degree in Electrical Engineering from Texas A&M University in 2006. He holds >130 i ssued US patents and has authored >100 peer-reviewed publications. Recent awards include the 2017 Lewis Winner Award for Outstanding Paper, presented by the IEEE International Solid-State Circuits Conference, and the 2017 IEEE Journal of Solid-State Circuits Best Paper Award. In 2013, he was selected by the National Academy of Engineering for its Frontiers of Engineering Symposium. He currently serves in the Inaugural Editorial Board of the IEEE Journal of Microwaves and was the Chair of the IEEE MTT-S Microwave and Millimeter-Wave Integrated Circuits Committee in 2020-2021. Dr. Valdes-Garcia is a Senior Member of IEEE, was inducted into the IBM Academy of Technology in 2015, and was recognized as an IBM Master Inventor in 2016, 2019, and 2022.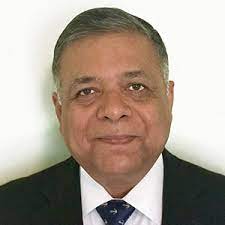 Amitava Ghosh
Fellow and Head, Radio Interface Group, Nokia Bell Labs
Amitabha (Amitava) Ghosh is a Nokia Fellow and works at Nokia Standards and Strategy. He joined Motorola in 1990 after receiving his Ph.D in Electrical Engineering from Southern Methodist University, Dallas.  Since joining Motorola he worked on multiple wireless technologies starting from IS-95, cdma-2000, 1xEV-DV/1XTREME, 1xEV-DO, UMTS, HSPA, 02.16e/WiMAX and 3GPP LTE. He has 60  issued patents, has written multiple book chapters and has authored numerous external and internal technical papers. He is currently working on 5G Evolution and 6G technologies. Recently, he was elected chair of the NextGA (an US 6G initiative) National Roadmap Working Group. His research interests are in the area of digital communications, signal processing and wireless communications. He is the recipient of 2016 IEEE Stephen O. Rice and 2017 Neal Shephard prize, member of IEEE Access editorial board and co-author of the books titled "Essentials of LTE and LTE-A" and "5G Enabled Industrial IoT Network".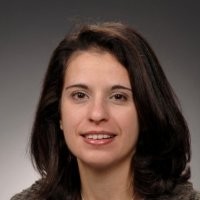 Nada Golmie
Nada Golmie (nada@nist.gov) received her Ph.D. in computer science from the University of Maryland at College Park. Since 1993, she has been a research engineer at the National Institute of Standards and Technology (NIST). From 2014 until 2022, she served as the chief for Wireless Networks Division at NIST. She is an IEEE Fellow, and a NIST Fellow in the Communications Technology Laboratory. Her research in media access control and protocols for wireless networks led to over 200 technical papers presented at professional conferences, journals, and contributed to international standard organizations and industry led consortia. She is the author of "Coexistence in Wireless Networks: Challenges and System-level Solutions in the Unlicensed Bands," published by Cambridge University Press (2006). She leads several projects related to the modeling and evaluation of future generation wireless systems and protocols and serves as the NextG Channel Model Alliance chair.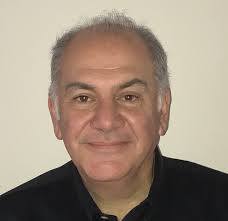 Ali Khayrallah
Senior Technical Advisor, Ericsson Inc.
Ali Khayrallah is senior technical advisor with the AdvancedTechnology Group at Ericsson in Santa Clara, CA. He has been with Ericsson invarious research positions, in Santa Clara, CA, where he led a team shaping future wireless technology, and earlier in Research Triangle Park, NC. His current focus is on 6G, and he has contributed to the development of 5G, 4G, 3G, Bluetooth, mobile satellite, land mobile radio etc. Previously, he was on the faculty of the University of Delaware. He received a Ph.D. and an M.S. from the University of Michigan, Ann Arbor, and a B.Eng. from the American University of Beirut. He holds 120+ patents and received the Ericsson inventor of the year award.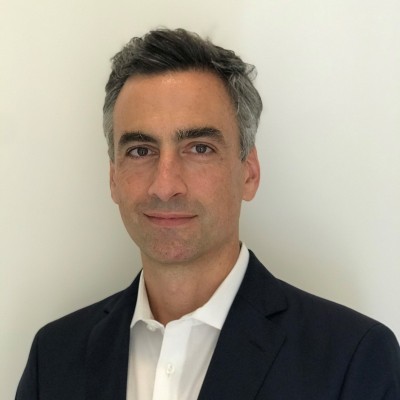 Ozge Koymen
Senior Director of Technology, Qualcomm
Ozge Koymen is a Senior Director of Technology at Qualcomm Technologies, Inc. where he has been since 2006. He has led the 5G/6G millimeter-wave program within Qualcomm R&D since early 2015, from early conceptual evaluation to commercial deployment. His previous areas as a technical contributor includes Wireless Backhaul, Small Cells, LTE-D, LTE and UMB. Prior to Qualcomm, he was a member of Flarion Technologies developing a pioneering OFDMA cellular system,Flash-OFDM, during 2003-2006. His earlier work experience includes full-time and consulting work for Impinj, Inc (2000-2003) and TRW (1996-2000). He received the B.S. in Electrical and Computer Engineering from Carnegie Mellon University in 1996 and the M.S. and Ph.D. in Electrical Engineering from Stanford University in 1997 and 2003, respectively.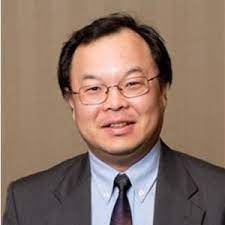 Junyi Li
Junyi Li is a Vice President of Engineering at Qualcomm. He was a key inventor of Flash-OFDM, arguably the first commercially deployed OFDMA-based mobile broadband wireless communications system. He holds over 1000 granted U.S. patents. He was a co-founder of Flarion Technologies, a startup acquired by QUALCOMM in 2006. Prior to that, he was with Bell-Labs research in Lucent Technologies. He has a Ph.D. degree in E.E. from Purdue University and an MBA from the Wharton School at University of Pennsylvania. He is a Fellow of the IEEE. He is a co-author of the book "OFDMA Mobile Broadband Communications" published by Cambridge University Press. He received the Outstanding Electrical and Computer Engineers award from Purdue University in 2012.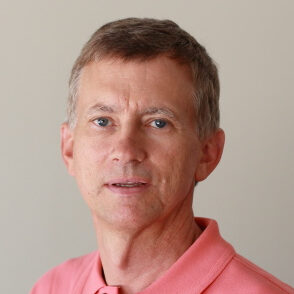 Larry Peterson
Robert E. Kahn Emeritus Professor of Computer Science, Chief Scientist, Princeton, ONF
Larry Peterson is the Robert E. Kahn Professor Emeritus of Computer Science and a Senior Research Scholar at Princeton University. He is a co-author of the best selling networking textbook Computer Networks: A Systems Approach (now open sourced), and writes systems-related books on emerging topics. He is the former CTO of the Open Networking Foundation, where he continues to contribute to open source edge cloud platforms. His research focuses on the design, implementation, and deployment of Internet-scale distributed systems, including the widely used PlanetLab and MeasurementLab. Professor Peterson is a member of the National Academy of Engineering, a Fellow of the ACM and the IEEE, the 2010 recipient of the IEEE Kobayashi Computer and Communication Award, and the 2013 recipient of the ACM SIGCOMM Award. He received his Ph.D. degree from Purdue University in 1985.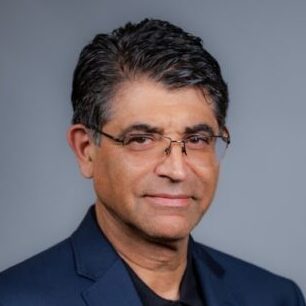 Reza Rofougaran
Founder & Chief Technoloy Officer, Movandi
Reza Rofougaran is an engineering executive,inventor and entrepreneur. He is a pioneering figure in the wireless communications industry, his engineering and patent contributions have helped change the way we live. He is best known for pioneering RF CMOS technology and led the integration of the RF radio with digital processors to enable short range wireless connectivity, Bluetooth, and short-range wireless network, Wi-Fi, and millimeter RF. As of 2008, the radio transceivers in all wireless networking devices and modern mobile phones are mass-produced as RF CMOS devices. Mr. Rofougaran received his BS in 1986, MS in 1988, PhD in 1998 all in Electrical Engineering from UCLA. He is an inventor in 869 U.S. patents and named to the list of prolific inventors. Mr. Rofougaran is a Fellow of the Institute of Electrical and Electronics Engineers (IEEE) for his contribution tointegration of RF radios into single chip CMOS technology and is a member of the National Academy of Engineering. In 2018, Mr. Rofougaran received IEEE Industrial Pioneer award, for research in RF CMOS and the industrialization of single-chip CMOS radio-on-chip that enable today's smartphones. He was also recognized by UCLA as a pioneering figure in the wireless communications industry and a prolific inventor, awarded the UCLA 2018 Alumnus of the Year. Recently he was inducted to the National Academy of Engineering (NAE) for the development of radio system-on-a-chip technology for wireless networking​.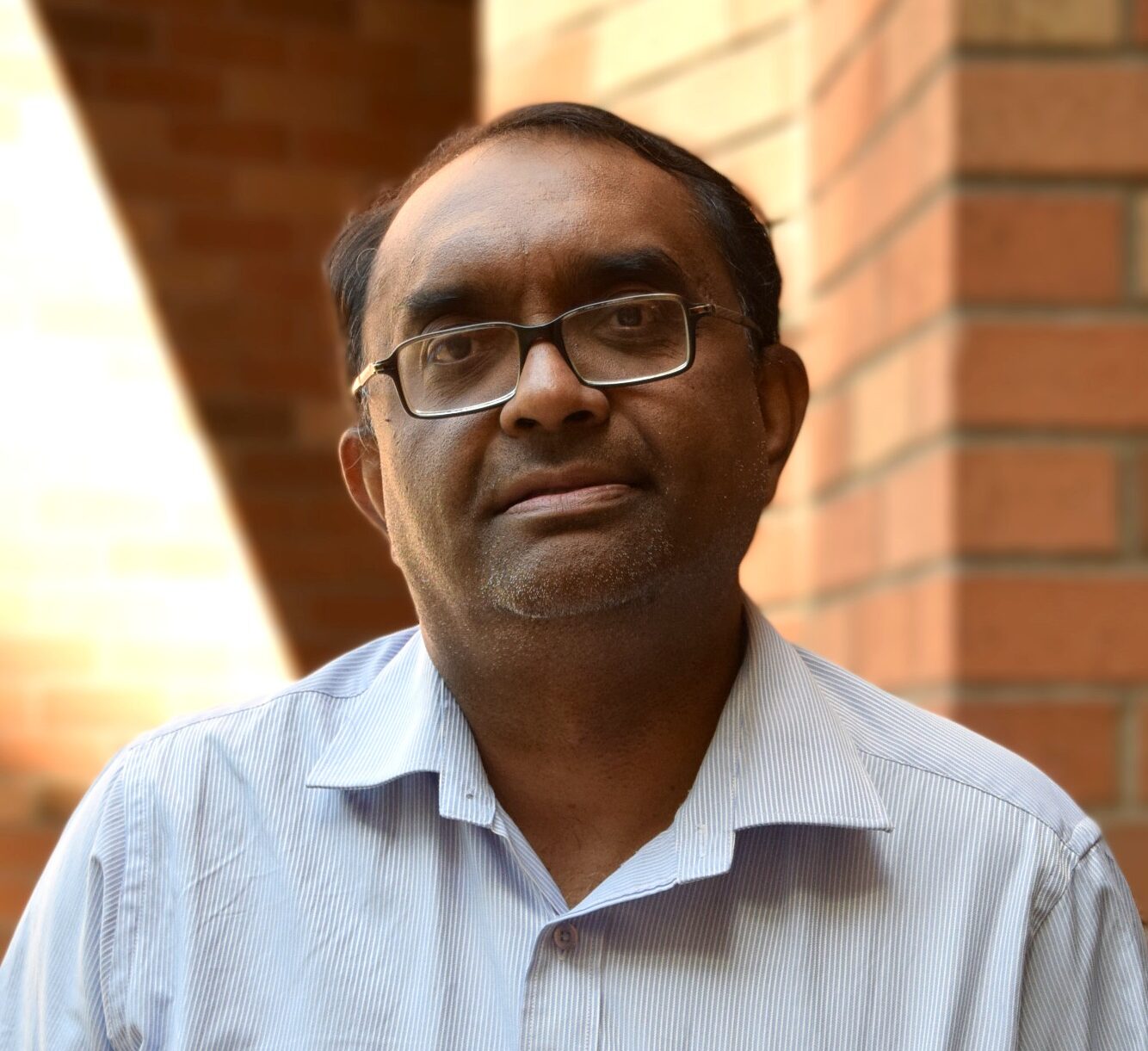 Sumit Roy
ex-DoD Program Lead & Professor, University of Washington
Sumit Roy (Fellow, IEEE) received the B. Tech. degree from the Indian Institute of Technology (Kanpur) in 1983, and the M. S. and Ph. D. degrees from the University of California (Santa Barbara), all in Electrical & Comp. Engineering in 1985 and 1988 respectively, as well as an M. A. in Statistics and Applied Probability in 1988. He was appointed to Integrated Systems Professor (2014-19) of Electrical & Computer Engineering, Univ. of Washington-Seattle where his research and technology transition interests have included design and evaluation of wireless communication and sensor network systems with an emphasis on 5G & beyond technologies, multi-standard inter-networking and coexistence using software-defined networking approaches. He spent 2001-03 at Intel Wireless Technology Lab as a Senior Researcher engaged in systems architecture and standards development for ultra-wideband systems (Wireless PANs) and next generation high-speed wireless LANs. He has been active in IEEE Communications Society in various roles (journal editor and Distinguished Lecturer) and was elevated to IEEE Fellow (2007) for "contributions to multi-user communications theory and cross-layer design of wireless networking standards". He served 2 terms as (elected) member of Executive Committee, National Spectrum Consortium dedicated to efficient spectrum sharing between Federal and commercial networks and is the co-author of IEEE TAES 2016 Best paper award for work on Radar-Comm coexistence. He recently served as Program Lead for Innovate Beyond 5G for OUSD R&E within the 5G-to-xG initiative (https://www.cto.mil/5g/) where he helped define and execute a research and prototyping agenda as part of US DoD's evaluation and adoption of beyond 5G for national defense applications.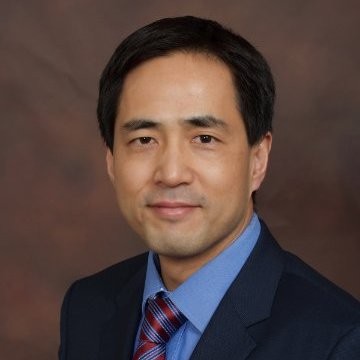 Charlie Zhang
Senior Vice President, Samsung Research
Charlie (Jianzhong) Zhang is SVP and head of the Standards and Mobility Innovation Team at Samsung Research America, where he leads research, prototyping, and standards for 5G/6G and future multimedia networks. He is also currently serving as the Chairman of the Board with FiRa Consortium, which is dedicated to the development of seamless user experiences using the secured fine ranging and positioning capabilities of interoperable UWB technologies. From 2009 to 2013, he served as the Vice Chairman of the 3GPP RAN1 working group and led development of LTE and LTE-Advanced technologies such as 3D channel modeling, UL-MIMO, CoMP, Carrier Aggregation for TD-LTE. He received his Ph.D. degree from the University of Wisconsin, Madison. Dr. Zhang is a Fellow of IEEE